MEET THE TASTEMAKER: CHEF FERNANDO ROMAN
Donning his new aprons in the kitchen is Chef Fernando Roman, who recently joined SALA Hospitality as Regional Executive Chef, which means he will be looking after the kitchens at sala rattanakosin Bangkok, sala khao yai, and sala ayutthaya.
During a career spanning two decades, he has worked in his native South Africa, in Dubai, Europe, and the United States. Chef Fernando has participated in several high profile events, including the Dinner Divas reality show in Cape Town, where he had the honour of cooking for numerous VIP guests and celebrities, including Oprah Winfrey, Bill Clinton, Jamie Fox, and Ryan Reynolds. Most recently, Chef Fernando was with Amari Watergate Bangkok overseeing kitchen operations for the hotel's dining rooms as Executive Chef.
What's new at sala rattanakosin Bangkok
Chill out this December on the rooftop at sala rattanakosin Bangkok, with fired-up culinary offerings courtesy of our new Chef Fernando, washed down with a specially-concocted cocktail and made easy with extended opening hours to give you more time to enjoy it all.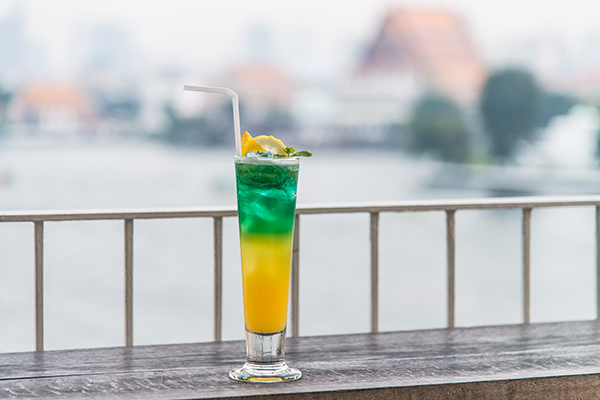 Our special Tom Kha Gai cocktail pairs perfectly with the iconic Thai river views; the smooth tangy beverage bears lemongrass, kaffir, and coconut notes, which also give the legendary soup its identifiable aromatic appeal.
Tom Kha Gai cocktails are available from 1 December 2017 at sala rattanakosin rooftop bar, now open daily from 4 p.m. to midnight (last order at 11 p.m.)
Need more delicious reasons to enjoy the cool December breeze? The top five most popular cocktails at the rooftop bar – Classic Mojito, Long Island Ice Tea, The River, Lychee & Lemongrass Martini, and Chao Praya Gin Fizz – provide the perfect complement to a social gathering overlooking the Temple of Dawn.