SALA HOSPITALITY APPOINTS CHINA SALES AGENTS TO TAP THE THB480 BILLION INBOUND MARKET PROJECTED FOR 2017
Hong Kong-based AsianKeys appointed to represent Thai hospitality company SALA Hospitality in China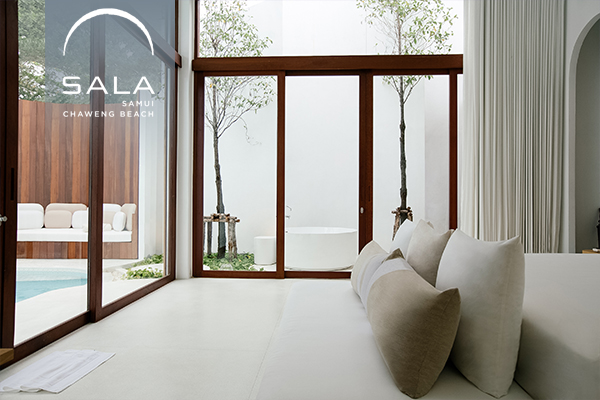 BANGKOK, THAILAND: Capitalising on the continued growth and strength of the China inbound market to Thailand, SALA Hospitality has appointed AsianKeys to represent the boutique hospitality brand's seven properties in China, including the new SALA Samui Chaweng Resort opening in November 2017.
Headquartered in Hong Kong, AsianKeys specialises in representing operators in the hotel and travel industries with complete sales and marketing solutions.
"Over the past three to four years, we have been seeing solid growth of between 5 to 20 percent from the China market across our properties. We are optimistic that through our partnership with AsianKeys we will be able to capitalise on this momentum to attract independent travellers to our SALA Resorts and Spas and sala boutique properties," said Nicolas Reschke, Group Director of Business Development, SALA Hospitality Group.
In a survey of 400 Chinese travelers conducted by Kasikorn Research Centre in January 2017, 98 percent of respondents considered Thailand to be their top holiday destination in Asia. Recent statistics released by the same Thai think-tank suggest the number of China holidaymakers visiting Thailand will increase between 5 to 7.5 percent, totaling between 9.2 and 9.4 million visitors by the end of the year.
Meanwhile, overall tourism revenue from China in 2017 is expected to reach between THB470 billion and THB480 billion.
For more information, email [email protected] or visit www.salahospitality.com