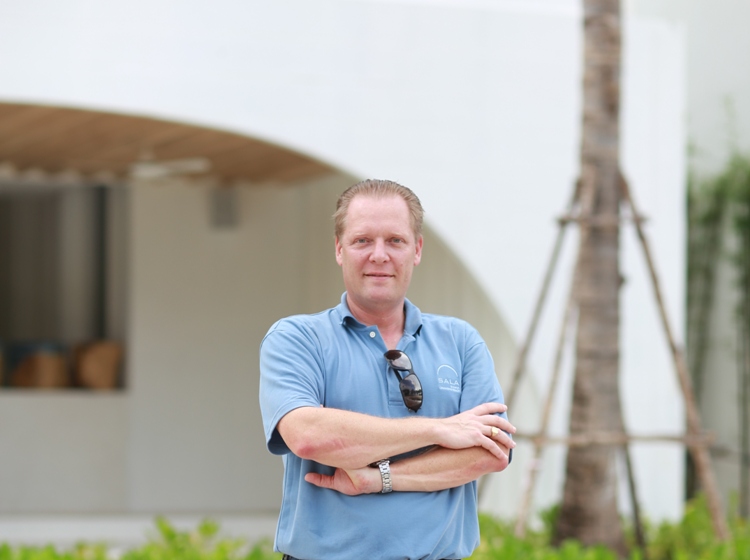 SALA HOSPITALITY APPOINTS SEASONED HOTELIER TO LEAD SAMUI CHAWENG BEACH RESORT
Dutchman Erwin van der Veen brings nearly 20 years of global hospitality experience to the second SALA Resort and Spa property opening on the Thai resort island in January 2018
KOH SAMUI, THAILAND: SALA Hospitality has appointed Erwin van der Veen to lead SALA Samui Chaweng Beach Resort as its General Manager. The Dutchman has been part of the pre-opening team since November 2017.
Erwin joined SALA Samui Chaweng Beach Resort from The Avani Sepang Goldcoast Resort in Malaysia where he also held the position of General Manager. During his three-year tenure, he led the five-star resort to win several accolades, including 'Best Beach Resort Destination in Asia' and 'Best Honeymoon Destination in South East Asia' at the Asian Lifestyle Tourism Awards 2017. During the same event he was recognised with an 'Outstanding General Manager' award in the Corporate Individual category.
Prior to his stint in Malaysia, Erwin spent over a decade with Hilton Worldwide in South Korea, Nigeria, Thailand, Japan, and U.A.E., rising through the ranks of the F&B department before being promoted to Director of Operations and then Hotel Manager. He also spent five years with the Hyatt Regency in Dubai as part of the food and beverage team.
Erwin speaks Dutch, English, German, and basic French, and is a father to twin boys.
"My previous experience has mostly been with large hotels so I am thrilled to have the chance to scale down and really focus on maximising private and personal experiences for guests at SALA Samui Chaweng Beach Resort. Over the past two months it has been great to see the building and the team come together, and we're excited to introduce guests to our beachfront hotel in January 2018," he said.
With his strong F&B background, Erwin will be working alongside Executive Assistant Manager F&B Nick Hall, who joins the team from its sister property, SALA Samui Choengmon Beach Resort. The duo aims to build up the culinary offerings at The Tent Beachfront Restaurant and Bar, which opens in phase one to offer private dining spaces, romantic gazebos, and a stunning Moon Pool located on the seafront. This will be followed by an open-air show kitchen experience in phase two.
"SALA Samui Chaweng Beach Resort will follow in the footsteps of the successful SALA Samui Choengmon Beach Resort, which launched the first SALA Resort and Spa brand 14 years ago. We are confident Erwin is perfect for the task, and we are delighted to welcome him to the team," said SALA Hospitality Group's VP Hotel Operations Jon Ashenden, formerly the group's Regional General Manager in charge of SALA Phuket Resort and Spa and SALA Samui Choengmon Beach Resort.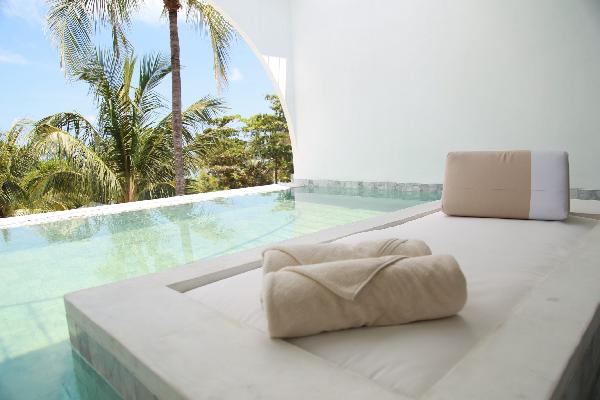 SALA Samui Chaweng Beach Resort and Spa is scheduled to launch in two phases, starting in 16 January 2018 with the opening of the Beach Wing comprising 52 pool villas and pool suites sized between 74 square metres (sqm) and 304 sqm, featuring private pools between 18 sqm and 52 sqm in size.
The second phase will be completed 12 months later in 2019, and will comprise 83 rooms, pool villas and pool suites, as well as the SALA Spa and SALA Gym, a garden swimming pool and an inviting Garden Pool Bar.
Opening rates start from THB 8,500+++ inclusive of a 15% discount when booking 90 days in advance for stays from 16 January 2018 onwards.
For more information, email [email protected] or visit www.salahospitality.com